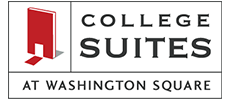 Our Statement Regarding COVID-19
During the COVID-19 pandemic, our top priorities are the health and safety of our residents, maintaining a strong sense of community, and assisting those in need. It's a combination of these three initiatives that have helped our communities weather these challenging times and stay united, and allowed our team to continue to serve and make a difference in our wider local communities.
When COVID-19 became a serious threat in the United States, our communities took swift action to ensure the health and safety of our residents and employees. We've continued to adapt and adjust our guidelines as needed to maintain a high level of safety. Our efforts have included:
Keeping our amenity spaces closed in areas where social distancing is not feasible. This includes canceling in-person events, closing our amenity spaces to visitors, and ensuring that residents and employees are in a position to safely social distance.

Maintaining a rigorous cleaning and disinfecting schedule to ensure surfaces around the community are clean and safe. In some locations, our closed amenity spaces have been professionally deep cleaned.

Monitoring the changing guidance from the local health department and CDC to ensure that we're providing best-in-class services and support to our community as the COVID-19 outbreak evolves.

Closing our community to outside vendors, visitors and guests, and encouraged prospective residents to view virtual tours of the suites.
Maintaining Community
Our employees have worked creatively to maintain a sense of normalcy at our communities during the COVID-19 pandemic. We continue to offer our Live.Learn.Relax program through virtual events that help keep our residents active, social, and engaged with the community.

Helping Others
United Plus Property Management has launched the #AlwaysUnited campaign to make a difference in our local communities. Residents and employees have made countless donations to noble causes that support our first responders and those in need. We're all experiencing this pandemic together, and we will overcome these challenging times.
We understand that during these uncertain times, you might have questions for us, so we've provided a list of frequently asked questions to hopefully address any concerns that you might have.

COVID-19 Frequently Asked Questions

Are suites available to current residents at this time?
Our community is your home and remains open for your convenience. For health and safety concerns, we're following CDC guidelines and have temporarily closed amenity spaces and have enforced a COVID-19 questionnaire that guests are to fill out. We've also begun online and virtual events in replace of in-person social events.

Will you be issuing refunds if residents are not occupying their suites for extended periods of time?
United Plus Property Management manages a variety of off-campus facilities marketed and leased to students. Each of those off-campus communities offer 12-month leases across multiple academic periods and United Plus Property Management intends to honor those contracts. Regarding concerns that students might have about making rent payments, we understand this is an unprecedented situation and have been monitoring government action. We are hopeful that the upcoming U.S. government programs will provide rental assistance, including for our student residents. United Plus Property Management will continue to advocate on their behalf through involvement in apartment industry associations. United Plus Property Management will also be temporarily waiving all late fees and financial-related eviction proceedings caused by COVID-19 at this time and will work with residents and families who endure financial hardship on a case by case basis.

What action should a resident take if they think they have been exposed to the virus or are experiencing COVID-19 symptoms?
Residents are strongly encouraged to immediately contact a healthcare provider and contact their respective university. We'd also direct the resident to CDC.gov and whitehouse.gov for the Coronavirus Guidelines for America.

What if my roommate gets sick and they are quarantined?
Please encourage your roommate to contact a healthcare provider immediately and continue to closely follow CDC guidelines. If your roommate has not, or is unable to contact a healthcare provider, please let someone from our team know and we will contact their respective university or local health department to provide instructions.

Will you have adequate high-speed Internet to accommodate students taking online classes?
We understand that colleges and universities have transitioned to an online education, and we have every intension to provide our residents with quality high speed internet and broadband services that can handle an increased demand of traffic.