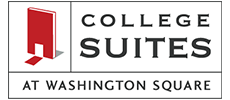 Neighborhood & Directions
Being centrally-located in Schenectady, NY lends many opportunities for social and recreational activities. Jumpin Jack's, Freedom Park and Collins Park, located right across the bridge in our backyard, consist of great food, plenty of green space to enjoy, three baseball fields, a small beach, a playground, tennis courts and two full length basketball courts. Located across the street from Collins Park and right next to Jumpin' Jack's in the beautiful Village of Scotia, the Freedom Park Summer Concert Series offers FREE concerts highlighting performers from all over the Capital Region and beyond.

As if that wasn't enough, the new Rivers Casino & Resort is only about a mile away!

In addition to the amazing outdoor life this location provides, you also have a large selections of restaurants. Downtown Schenectady features Bombers Burrito Bar, Wolff's Biergarten, Johnny's Italian Restaurant, Zen, Puzzles and more. In addition to the varieties of food available nearby theaters Movieland 6 and Proctors showcase movies and national-touring shows.

If you're on campus without a car, or looking to save on gas and vehicle emissions, the CDTA bus system helps students travel the city with ease. They'll even get you to Albany or Troy for special events or exploration. There are also several annual festivals to look forward to throughout the year, including the Italian Fest, Colins Park Carnival, Holiday Parade and more.
No route was found for the selected transit mode.